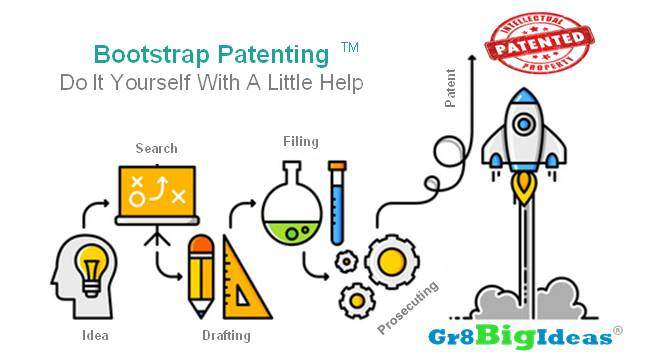 Come Patent Your Own Idea | Many of the best ideas originate with startups and entrepreneurs in the tech community but often go unprotected as the know-how to patent it yourself (i.e. bootstrap) and cost can be barriers.
For startups seeking funding, having an IP strategy is always a question an investor will ask. For an entrepreneur, the risk is sharing your unprotected idea in a business context.  Let's fix these challenges by helping you create some IP!
What if there was a patent DIY workshop where you could come and work on patenting your idea, get coaching and instruction in the process, do what you can on your own, and get help when you need it? That is the intent of this workshop.
Learn What's Possible | Explore Best Approach | Engage Protecting Your Idea
No big lecture or presentation, just how-to mentoring from a patent professional. The workshop is limited to a few people at a time to maximize collaboration with each person on their ideas and needs one-on-one.  Where there is overlap on a how-to process, such as searching patents we will work in a small group. Bring your laptop and be prepared to work independently. To be most efficient with time pick an area we can focus on together:
+ Discussing what might be patentable about your business or idea
+ Developing a patent strategy for your startup or company
+ Searching your idea for prior art patents
+ Drafting your own patent application
+ Responding to an Office Action you have received
---
The workshop is recurring. Attend as you have IP needs.
Check the Event Calendar for dates. times, and costs. Contact with questions.
---

Join our Bootstrap Patenting for Startups and Entrepreneurs Meetup
Let's get to inventing!