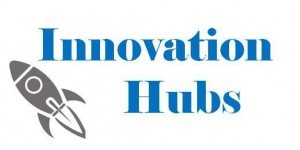 Corporates with needs get connected to entrepreneurs, researchers, and startups that often need a place to work. Our innovation hub partners provide that home, support resources, and access to their local tech communities. It is innovation at the community level. 
Interested in your space becoming an innovation hub partner?
A free innovator's community where corporate innovation needs are posted to tap into a technical community of solutions.
The Needs List newsletter is a frequent email publication

which contains some of the latest and most interesting innovation challenges. Delivered to your Inbox, be the first to see what corporations need.