Organizations interested in how you can foster innovation
An ecosystem built for corporates to use, but made for entrepreneurs, researchers, and startups

Bringing together corporates, researchers, and startups has many benefits:
Corporates know the

right problems

to solve

Researchers can help corporates build knowledge in emerging tech areas

Startups work at the

right pace

to accelerate innovation

Corporates can fund working on the

right projects

Startups can challenge the status quo with

breakthrough thinking

Corporates can provide

market access

Acquire talent & knowledge, access technology, commercialize under utilized IP
. Tap into a global knowledge and solution network comprising:
15+

Targeted emerging tech areas

43+ Startup rich tech communities

437+ Universities, institutes, and organizations

1524875

 Academics, researchers, entrepreneurs, thought leaders, and startups

Regional Innovation Hubs

 to access local talent, research, and technologies
Tap into the tech community to find knowledge, talent, and solutions to real enterprise business needs.
Reduce innovation risk, accelerate speed to market, collaborate and co-create with others, and build an external tech network.
TWO WAYS TO GET STARTED
Getting started in the tech community?
Wanting to meet startups/enterprises and see new technologies?
Interested in opportunities to collaborate?
Start a micro accelerator or join an existing one.
Pick a focus area, collaborate with strategic co-creators, identify real business needs, then scout for solutions in the tech community. 
Points of difference between micro vs. traditional accelerators

are, in microAccelerators
:
A small set of stakeholders collaborate around a focus area of mutual interest to them. Flexible, Fast paced, & Fruitful

Each stakeholder can split the cost which can drive more participation from those who have smaller R&D budgets. 

A company with desire and budget can always choose to start and go-it-alone in their own micro-accelerator.

Startups are not brought into the accelerator for programming (at a cost) rather scouted and found in the tech community (no/low cost).

Stakeholders can PICK, PARTNER, and PILOT with what they find.

Micro-accelerators can easily start at anytime and there can be numerous different accelerators running simultaneously focused in different areas.
Want to access external talent and technologies?
Need a best practice process and framework?
Ready to engage startups & researchers?
LEARN | EXPLORE | ENGAGE is a disciplined methodology that can be tailored to your current innovation program and processes. A needs based approach converts business needs into innovation challenges. The challenges are scouted in the tech community. Pick, Partner, and Pilot with what you find.
Benefits include

going deeper when needed:
Innovation coaching to help your organization engage the tech community.

Search and Find, in the tech community, knowledge, talent, and opportunity.

Building your own trusted external network to scout.

Relationship agreement development

Diving deeper to bring a team of experts around a hard to solve challenge to uncover opportunity, capture IP, road-map potential solutions, and develop pathways to commercialization.

Building a proof-of-concept (POC) or minimum viable product (MVP).
Enterprises can no longer ignore what is happening in the startup community and must find ways to tap into the trend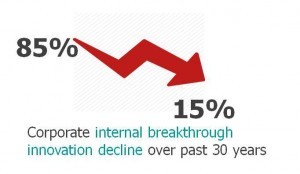 30 years ago 85% of innovation came from corporate innovation labs, 15% from the startup community. Now the exact opposite is true. 
Enterprises are being forced to think about product development differently.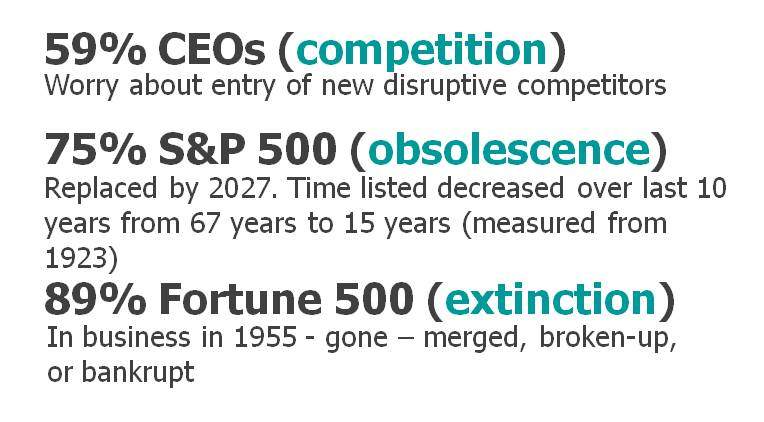 There is too much specialty knowledge in the tech community for an enterprise to think they can hire and retain every skill needed to remain competitive. Enterprises are being forced to

think about talent engagement differently

.
Recent radio show

in which we discuss the opportunities that can happen when corporate innovation comes together with the tech community.
Recent Newsletters & Posts
The Needs List newsletter is a frequent email publication

which contains some of the latest and most interesting innovation challenges. Delivered to your Inbox, be the first to see what corporations need.
A free innovator's community where corporate innovation needs are posted to tap into a technical community of solutions.