Corporate Innovator

 
looking to connect with top entrepreneurial talent & thought leaders
In today's business environment, corporations long to explore new ways to innovate but find it challenging to do so within their existing business structure. Meanwhile, researchers and startups are laser focused on emerging trends and technologies and can operate with precision and speed.
Enterprises can no longer ignore what is happening in the startup community and must find ways to tap into the trend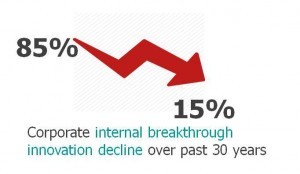 30 years ago 85% of innovation came from corporate innovation labs, 15% from the startup community. Now the exact opposite is true. 
Enterprises are being forced to think about product development differently.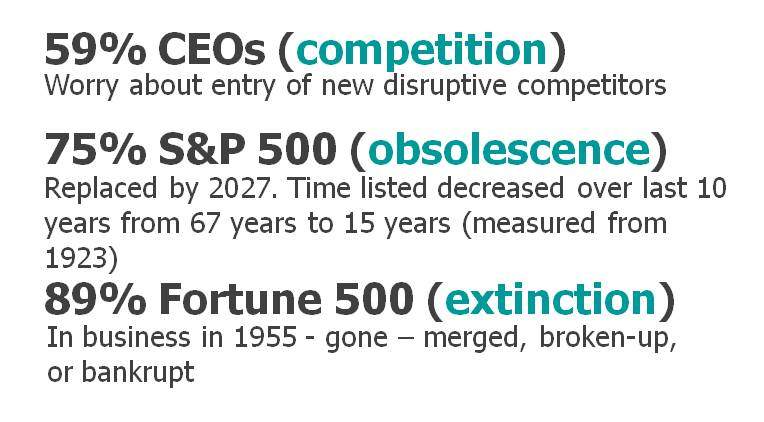 There is too much specialty knowledge in the tech community for an enterprise to think they can hire and retain every skill needed to remain competitive. Enterprises are being forced to

think about talent engagement differently

.
Recent radio show

in which we discuss the opportunities that can happen when corporate innovation comes together with the tech community.
External innovation is about making connections in the tech community that will lead to launching bigger innovations faster at lower risk which drives profitable and sustainable growth.

Bringing together corporates, researchers, and startups has many benefits:
Corporates know the

right problems

to solve

Researchers can help corporates build knowledge in emerging tech areas

Startups work at the

right pace

to accelerate innovation

Corporates can fund working on the

right projects

Startups can challenge the status quo with

breakthrough thinking

Corporates can provide

market access

Acquire talent & knowledge, access technology, commercialize under utilized IP
. Tap into a global knowledge and solution network comprising:
15+

Targeted emerging tech areas

43+ Startup rich tech communities

364+ Universities, institutes, and organizations

1401237

 Academics, researchers, entrepreneurs, thought leaders, and startups

Regional Innovation Hubs

 to access local talent, research, and technologies

Example innovation challenge and tech community scan results
The Needs List newsletter is a frequent email publication

which contains some of the latest and most interesting innovation challenges. Delivered to your Inbox, be the first to see what corporations need.
A free innovator's community where corporate innovation needs are posted to tap into a technical community of solutions.