We Help Corporates Match Business Needs With Startups and Research In The Technical Community

Grow

corporate innovation programs

Build

external technical networks

Commercialize

more, research less

Implement open innovation best practices
Find technical knowledge and talent

Solve

corporate business needs




Accelerate

speed to market

Increase

successful innovation outcomes
Start With a Business Need and Build an Opportunity Roadmap

Request A Proposal

| A sprint measured in weeks turns a business need into a strategic Opportunity Roadmap report

. The Opportunity Roadmap is an exploration designed to breakdown corporate business needs and identify competitive advantage opportunities and pathways to solutions in the technical community.

Dissolve

a corporate business need into core components which can be studied and explored.

Conduct

a broad patent and research literature landscape study around the corporate business need to identify state of the art and participants in the space. Often the study begins to reveal potential intellectual property capture opportunities. When relevant to the subject matter, a scan of social and public data sources is also conducted.

Transform

the corporate business need into an innovation challenge and scout at targeted institutes and startup communities to solicit responses from the technical community.

Synthesize findings

from the study and scans into an actionable Opportunity Roadmap report.

Make decisions on who and how best to engage in a

PICK

from what is found, PARTNER with what's of interest, and

PILOT

to accelerate innovation approach.
Explore the Tech Community | Work Alone or Co-Create With Others

Learn More

|

techAcceleration

focuses on identifying high value business needs then quickly making matches in the research and startup communities to drive successful innovation outcomes and ROI
.
This approach is fast, flexible, and
significantly increases the probability of innovation success for all involved.
Organize

a group of stakeholders

(i.e. like clients, partners, business units, or other corporates) into a cohort around a strategic focus area. Business needs are then identified and refined into innovation challenges.

Scout

innovation challenges

rapidly in the technical community to access knowledge, talent, and technical solutions.

Repeat

the process

as new business needs are identified.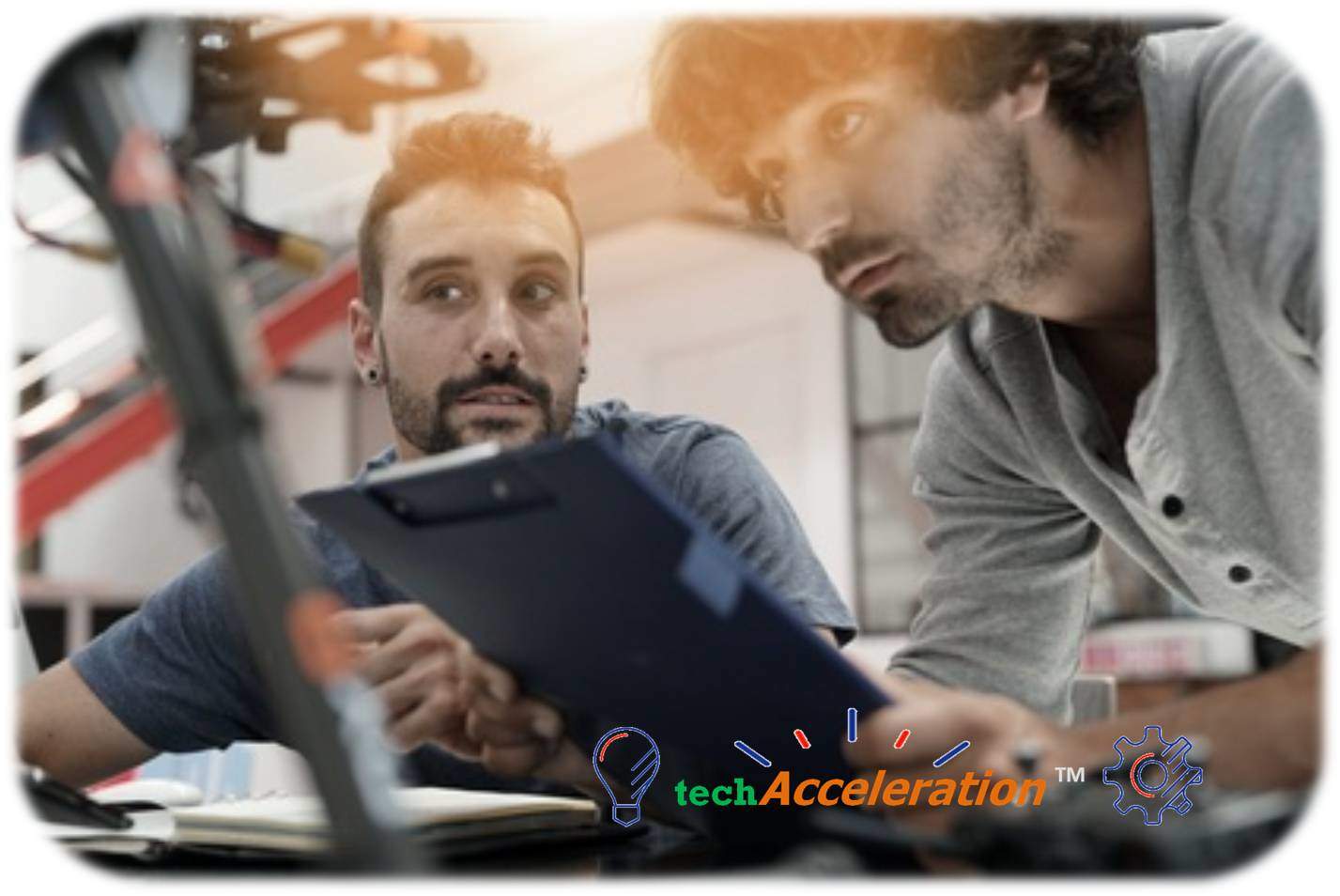 Access a Knowledge & Talent Network
Become a sponsor and get access to

tech

SearchLight

. Access a knowledge and talent network of senior corporate innovators, researchers, investors, and tech community talent
.
Build

an external network of experts.

Network

to find knowledge, talent, and opportunity.

Make your introduction.

Target

co-creating opportunities

with business leaders and researchers.




Identify

solutions

for your high value innovation challenges

.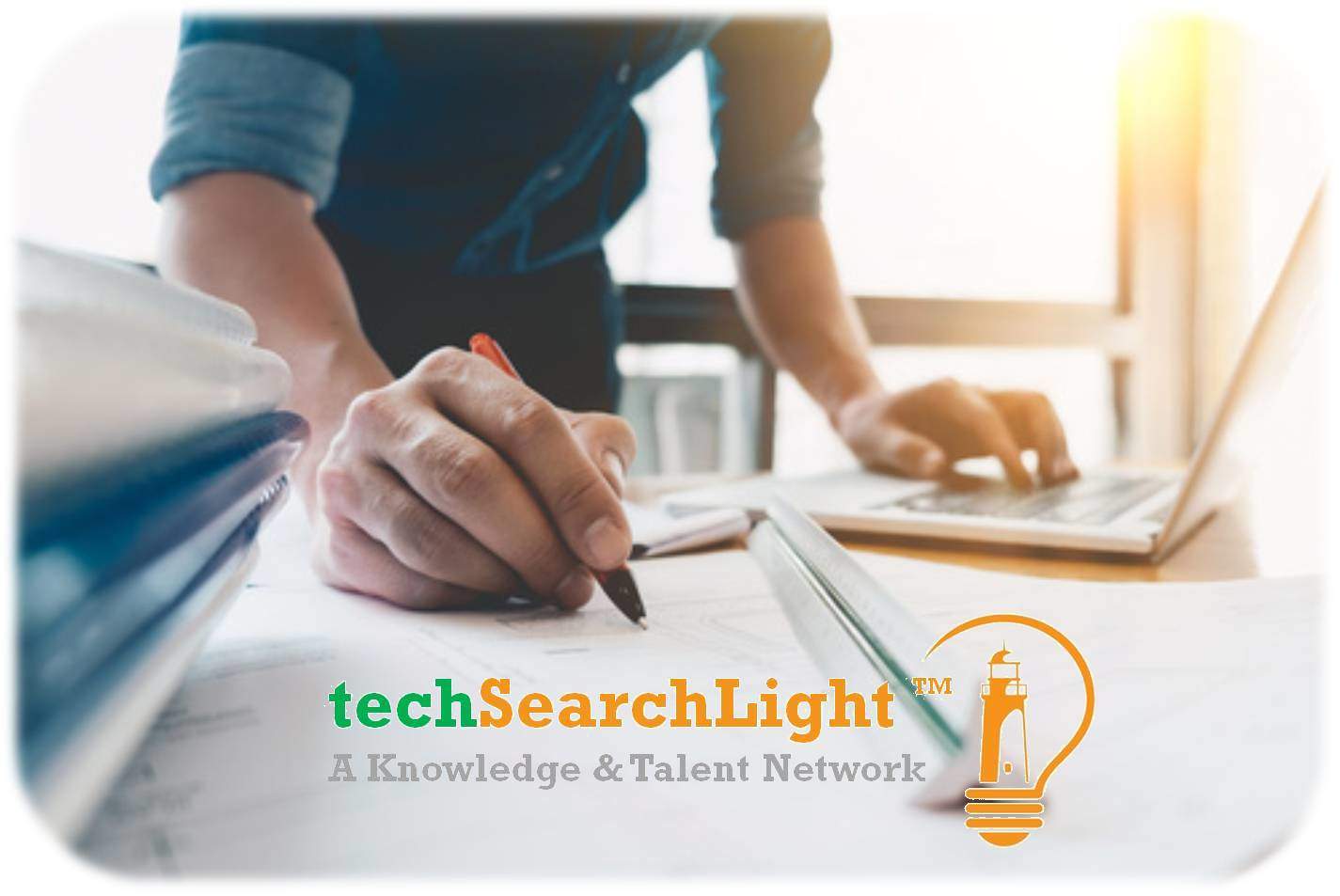 Corporate Patents Sitting On The Shelf?
Turn your existing IP into a product

. Corporates can have lots of under utilized patents in their portfolio. We can help you monetize your investment. Developing your existing IP has lots of competitive advantages. Many are great ideas that can be developed quickly in the technical community. Let's start by assessing your IP and developing a business case.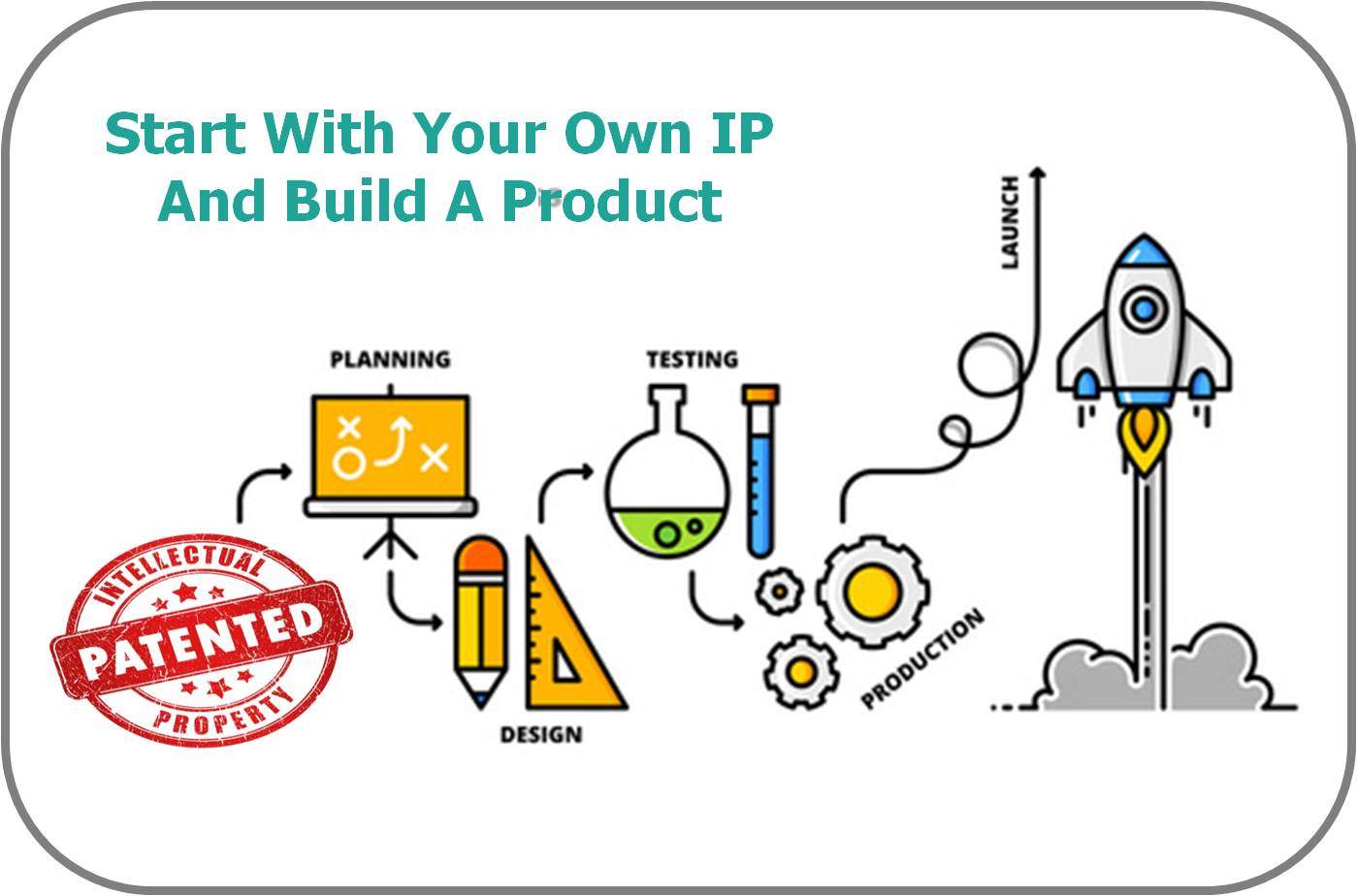 Mix Community, Lab Space Access, and Open Innovation
Contact For More Information

|

There are lots of ways to be innovative in the technical community. Often approaches include a mix of participating in

community

events, holding off-site meetings or events in innovation lab spaces, and using different

open innovation

approaches to access the technical community. A few areas we can help you increase your pace of innovation:

Source

strategic talent by scouting a job description as an innovation challenge. Intern programs are a great way to start.

Scout

existing patents to have a product developed or find licensing opportunities with startups.

Knowledge building

by scouting for researchers to present at a workshop in an area your company would like to learn more about.

Host

 offsite meetings in technical community labs.

Sponsor

 technical community events to build brand equity and create opportunities.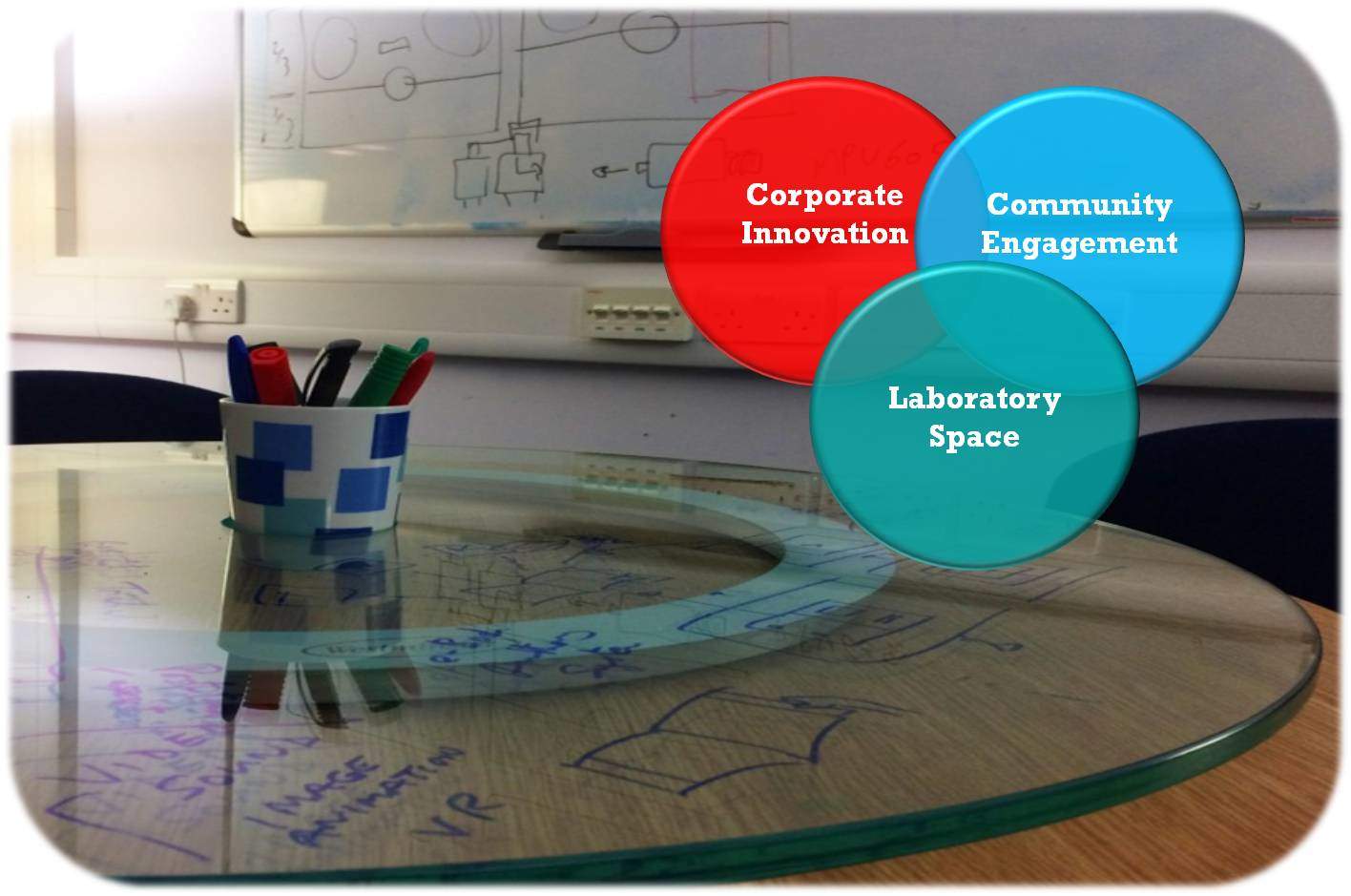 We have organized our networks and tailored our approach to maximize successful innovation outcomes

We recently had the opportunity to talk corporate innovation and the Greater Atlanta technical community.
At an increasing rate, corporations are successfully engaging with researchers and startups

to accelerate their innovation programs. It is about increasing successful innovation outcomes. Launching more, researching less, and accessing the brightest talent.
Hear what can happen when the recipe for innovation success is just right and how it can be part of your corporate journey.

Radio show

Global Open Innovation Network

15+

Targeted emerging technical areas

43+ Startup-rich technical communities

447+ Universities, institutes, and organizations

1543858

 Academics, researchers, entrepreneurs, thought leaders, and startups
Crowdsource

knowledge, talent, and solutions

from a global technical community. PICK

from what you find. 

PARTNER

with the best.

PILOT

solutions to accelerate innovation: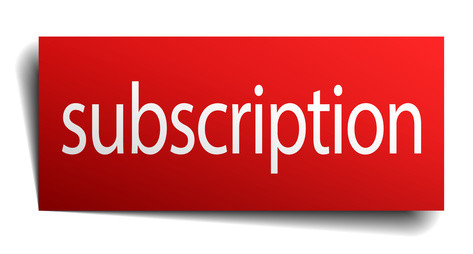 Delivered to your Inbox, be the first to see what corporations need.
The Needs List newsletter is a frequent email publication.

 The newsletter contains the latest and most interesting innovation challenges. 
Recent News & Newsletters
community led open innovation serving startups and corporate innovation in Atlanta, Georgia
community led open innovation serving startups and corporate innovation in Atlanta, Georgia
community led open innovation serving startups and corporate innovation in Atlanta, Georgia
community led open innovation serving startups and corporate innovation in Atlanta, Georgia
community led open innovation serving startups and corporate innovation in Atlanta, Georgia
community led open innovation serving startups and corporate innovation in Atlanta, Georgia
community led open innovation serving startups and corporate innovation in Atlanta, Georgia
community led open innovation serving startups and corporate innovation in Atlanta, Georgia
community led open innovation serving startups and corporate innovation in Atlanta, Georgia
community led open innovation serving startups and corporate innovation in Atlanta, Georgia
community led open innovation serving startups and corporate innovation in Atlanta, Georgia
community led open innovation serving startups and corporate innovation in Atlanta, Georgia
community led open innovation serving startups and corporate innovation in Atlanta, Georgia
community led open innovation serving startups and corporate innovation in Atlanta, Georgia
community led open innovation serving startups and corporate innovation in Atlanta, Georgia
community led open innovation serving startups and corporate innovation in Atlanta, Georgia
community led open innovation serving startups and corporate innovation in Atlanta, Georgia
community led open innovation serving startups and corporate innovation in Atlanta, Georgia
community led open innovation serving startups and corporate innovation in Atlanta, Georgia